Update: 5/14 4:54 PM: The NaN Episode Air Date issue has been fixed again. Thanks for your patience!
Hi everyone!
We've added Season Premiere and Season Finale tags throughout the site to help you spot when your favorite shows are starting and ending. You will see this information on the Listings page, as well as in some modules throughout the site. Check out the examples below!
TV Listings Page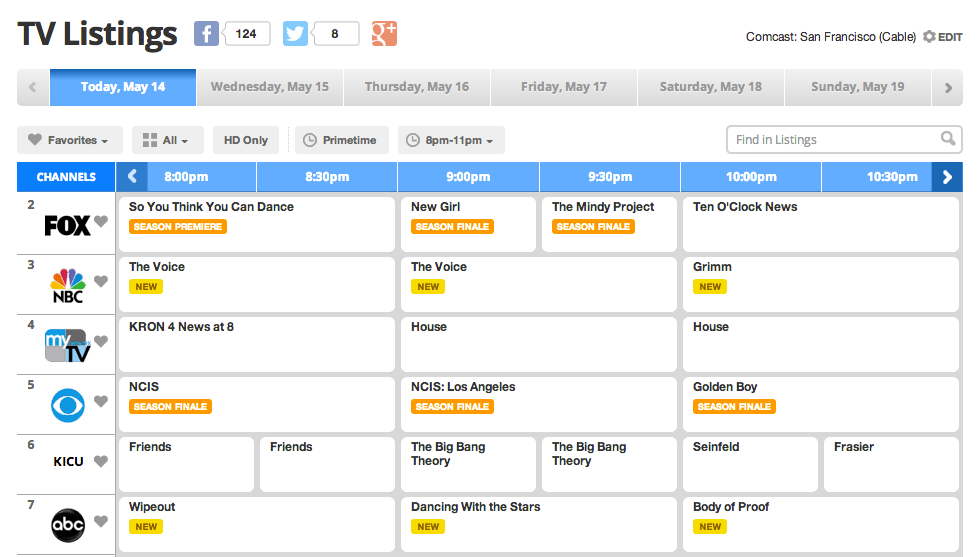 TV.com Homepage

Show & Episode Pages
Let us know what you think!
the newest of our members' forums
TOTAL SUBMISSIONS
by tv.com members
these users are here to help