Update (3/13): We are still working on this and have not forgotten about the issue. We will continue to keep you updated about any changes.
Update: It was brought to my attention that comments were not working for this post. We've fixed the issue and you can comment again!
Hi,
You may have noticed that incorrect/empty seasons are appearing on your episode guides. They look like this: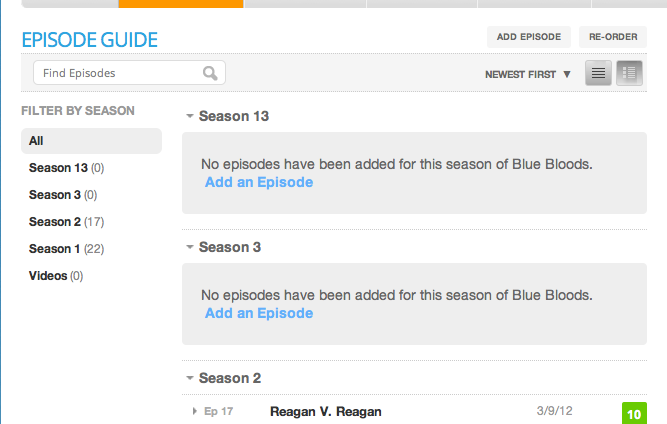 This was not intentional and we are actively working on removing them all from the site again. You do not need to report them individually and you will see them go away very soon. We will continue to update you if anything gets delayed.
Thank you for your patience while we fix this!
- Jessica