UPDATE: We are aware that some of you are having issues adding recaps in Firefox. We are working on a fix and we'll be sure to keep you all updated. Thanks!
Hi,
Just wanted to let you all know that we are aware of the bug where shows display an incorrect premiere date even though the edit tool displays the right one.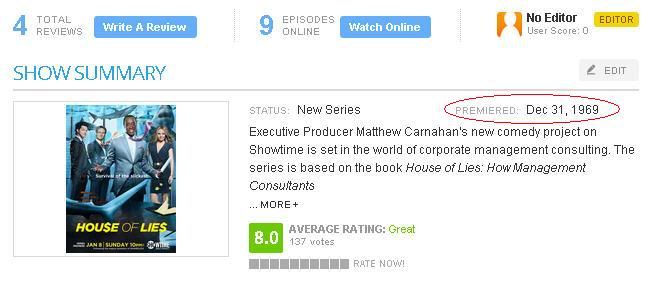 We are working on this and will update you all once we have a timeframe for the fix.
Happy Spring!
Edlyn (etong87)