Updates are now live!
Hi all,

We have some very exciting updates scheduled for tomorrow:

- People search is returning to the site!
- You will be able to import credits from the show level, or any previous episode in the season.


*NOTE: We've removed the "Select All" button for lists greater than 100 people.




- You will be able to delete episodes via a check box in the episode form. This requires editor moderation. You will also be able to submit shows for deletion, which is moderated by staff.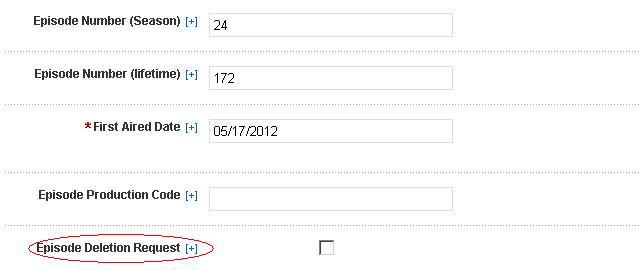 Please let us know what you think!

Thanks,
Edlyn (etong87)