Hi everyone,
We have some new updates coming our way TUESDAY, July 31 we are excited to share with you all:

1. User Blog Downloads
To download your blog posts and comments, you have to be logged in. You'll see a link to download a file containing both an .html and .xtml file at the top of your profile.

2. Lists!
Favorites have long been one of the most popular features on TV.com. We're now allowing you to create custom lists of your favorite shows, web series and people. Top 10 Sitcoms? Underrated Actors? We know you've got some great lists to share.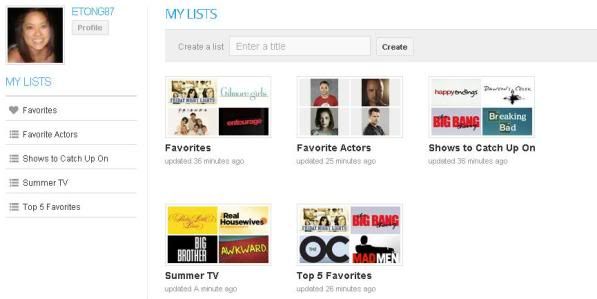 You can:
-Access your Lists at any time from the website header
-View your Favorites in TV schedule format - never miss an episode (or a re-run) again!
-Vote on lists on by other users.
-Copy any user's lists and edit it with your own picks

You will notice lists with movies in them and that you can add movies to your own. Movies are coming up very soon and we will have all the details at that time. Stay tuned!

3. A new "Watch Online" tab for People Pages

You can now view a video list (both full episodes and clips) of all appearances made by an actor, whether they're the star of a show or a guest on a talk show.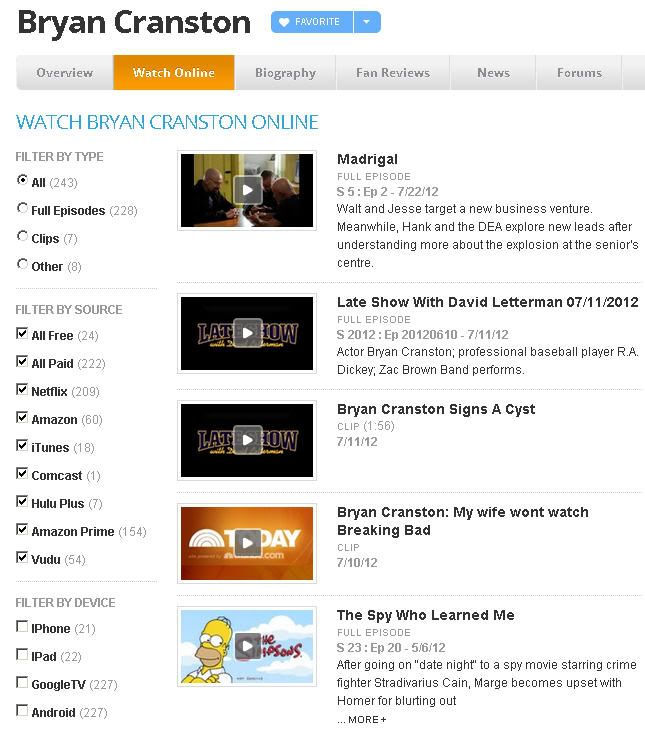 Please let us know if you have any questions.

Enjoy!
Edlyn