Update 4:05pm: These changes are now live! Let us know what you think.
Update 3:26pm: We were able to fix the movie issue so editors of movies will be able to click through to them and contributions in movies will be visible. I have also added a screencap below showing what the editor list will look like. Will update you when it's live!
Hi everyone!
If you've missed the previous updates about our new profile pages you can see all the details here:#1,#2, &#3. We've got some more news! All of these updates should be live today, but I will keep you updated with the timeline!
-For Show Editors:We've added a module for your Editorships back to the profile page. The module loads on the profile Overview and click through to the show or person in question. Thanks so much for your patience while we've worked on this.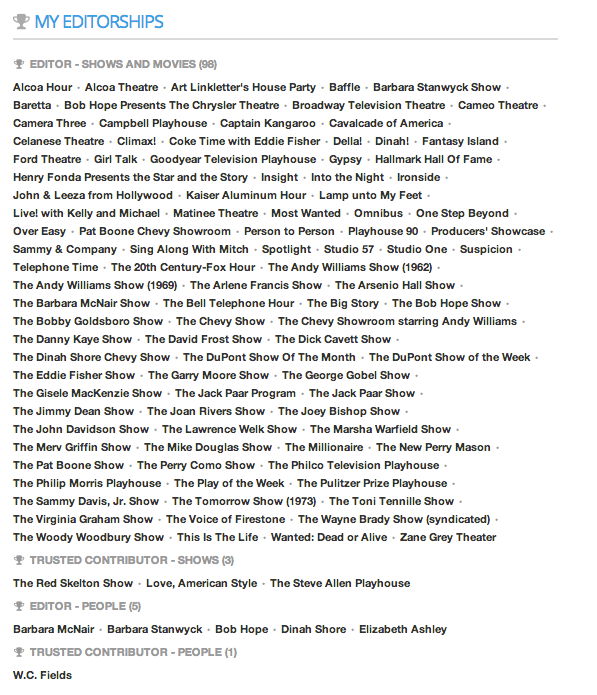 -Notifications Flag fix: As noted by @IndianaMom and others - some users saw that their Notifications flag would not light up, even though new Notifications were visible in the dropdown or on their profile page. We've fixed this, so you should see your Notifications flag light up.
We're still working on the new profile pages, so keep your suggestions coming! Thanks for your patience while we're rolling out our new changes!