Update: 5:29pm These changes are live now. Please let us know what you think!
Hi,
We are releasing some updates today. I will let you know when they are live.
1. The WYSIWYG is sometimes adding extra paragraph tags when users edit basic info on the show, episode, and person pages. In the Mod Queue, this is making it appear as if additional elements that were not changed have been edited on a submission. With today's release, we have prevented the WYSIWYG from adding that extra HTML, which should cut down on the number of false changes on submissions.
2. We are now going to display HTML inside CURRENT field of the Mod Queue. It was already appearing in the EDITED field, but now you will be able to compare the two more accurately.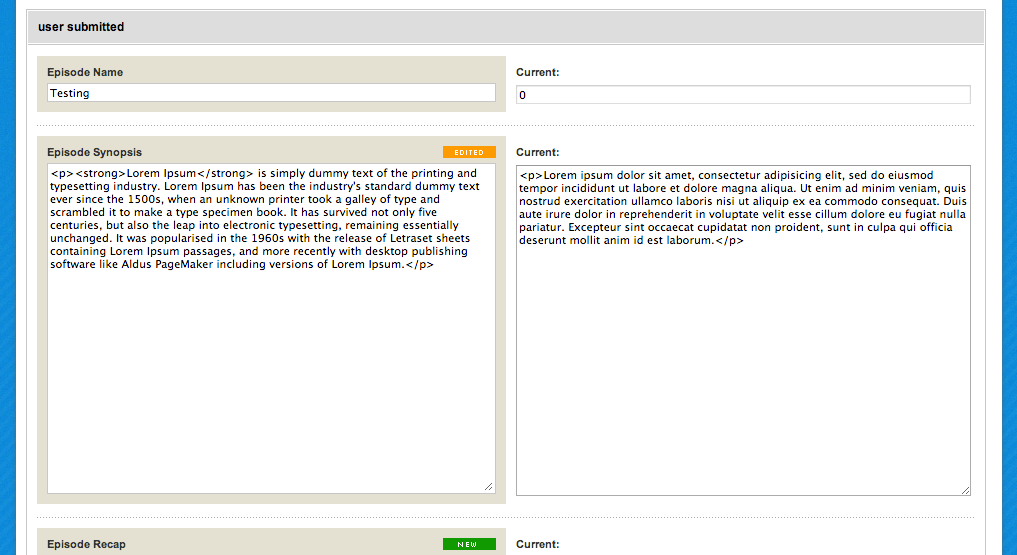 This change will allow special characters to work on the website and it will make it easier for editors to determine the exact elements that have been changed in a submission.
Please let us know if you have any questions!