Seeing as we have 9 long months of hiatus ahead, rewatching Merlin seems like a great idea to deal with the withdrawal. Everyone is most welcome to join and leave their comments on the episode that is currently being rewatched. I think it is interesting how perspectives change once the show has progressed and we've gotten the chance to know the characters better. It is also funny to realize how we are able to catch up on new things when we watch the episodes over again.

People who found interesting to put their views in common so far are:

Episode Rewatching Thread wrote:
boom-moo.
illegalferret.
ericsprau.
merlinrules09.
dpebbleson.
TheCloser4eva.



Episodes Rewatched so far wrote:
Week 1. 1x01 The Dragon's Call (boom-moo).
Week 2. 1x11 The Labyrinth of Gedref (illegalferret).
Week 3. 1x09 Excalibur (dpebbleson).
Week 4. 1x10 The Moment of Truth (ericsprau).
Week 5. 2X10 Sweet Dreams (TheCloser4eva).
Week 6. 1x13 Le Morte D'Arthur (boom-moo) .
Week 7. 2x07 The Curse of Cornelius Sigan (ericsprau). .
Week 8. 1x04 The Poisoned Chalice (illegalferret). .
Week 9. 2x08 The Sins of the Father (dpebbleson). .
Week 10. 1x08 The Beginning of the End (boom-moo).
Week 11. 1x12 To Kill the King (illegalferret).
Week 12. 2x09 The Lady of the Lake (ericsprau).
Week 13. 1x06 A Remedy to Cure All Ills (dpebbleson)



Rules are as follows:

1. We got started on the first Saturday of 2010 and a new thread with a new episode choice will be open every Saturday. We are following the order in the list above to open threads and we are selecting the episodes in a random order, so all 26 episodes of both series are up to be picked anytime.

2. Everyone should copy and paste the information in this entry (Introduction and Rules) when opening a new thread. Make sure to add the episode of your choice in the list above. Keeping track of the turns and our progress will be useful when we have rewatched a bunch of episodes already and having the rules at hand will be useful for those who join us half way through.

3. Agreed that we all sometimes just don't have the time or the inclination to leave comments, I'd like to make clear that it's not compulsory to rewatch and/or comment on every single episode.

4. Anyone is most welcome to join at any time. I will make sure to add new members to the list so they have their chance to choose an episode.

5. If you don't own the DVDs or the episodes, don't let that stop you from joining. Feel free to pm me so I can give you a link to a site where to watch them online

6. Should anyone have any doubt, do not hesitate to pm me.

This week, we are rewatching Season 1 Episode 06 'A Remedy to Cure All Ills'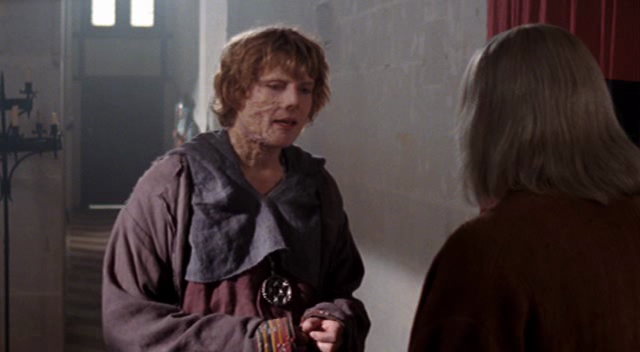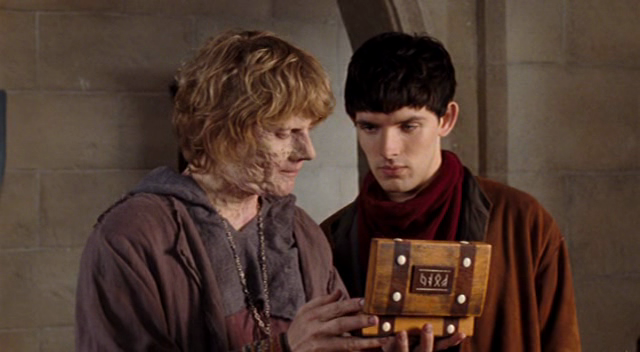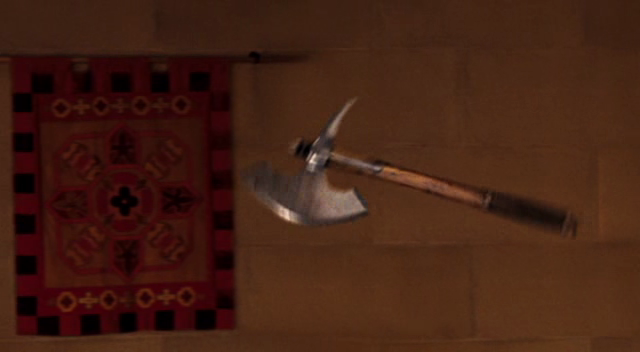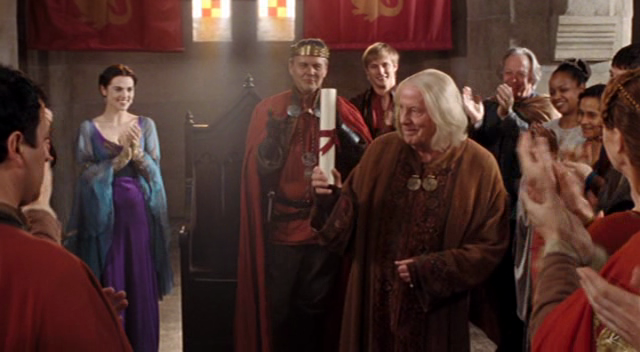 (Disclaimer: No copyright infringement intended when posting these pictures. Merlin is property of BBC and Shine Ltd.)
Ok, I pretty much dealt with Arthur's story-line in the previous episode choices, and now it's time to move to Gaius. This is, I reckon, the first episode that deals with Gaius in depth, and in it we see the seeds planted for future very similar treatment of Gaius by Uther. Uther rarely pays any heed to what Gaius says, at least until the walls are crumbling and he swears no sorcerer will prevail while he is king, but here that is taken to extreme. This episode deals with Uther as much as it deals with Gaius. He will repeat the same mistake in the second season, and in other forms he will repeat it in an extreme way with Catrina the Troll (though through magic, which is probably used to exaggerate his lack of wisdom). But there is indeed a lack of wisdom in Uther, even though he is pronounced as a wise king.
What also characterizes Uther is his ability to adapt, to change people, but he himself stay in position. He has outlived many - sorcerer's, knights, advisors - especially due to this ability. His choice to replace Gaius was very smart in itself that he chose a younger man who would probably do it better and faster than Gaius; but his choice is also unwise in that he reacted impulsively, going for a thing without suspecting anything - thusly choosing a murderer.
Therefore, this is both Uther-centric and Gaius-centric episode, and another note. Gaius is awarded at the end, but we see later in season 2, that this award has no practical value. But when we get to that bridge, we'll cross it
P.S. Hmm, I've just noticed I have the thirteenth choice... Maybe I should have put it 12b or something?
Just joking, of course