Seeing as we had a 9 long month hiatus ahead, rewatching Merlin seemed like a great idea to deal with the withdrawal. Everyone is most welcome to join and leave their comments on the episode that is currently being rewatched. I think it is interesting how perspectives change once the show has progressed and we've gotten the chance to know the characters better. It is also funny to realize how we are able to catch up on new things when we watch the episodes over again.



People who found interesting to put their views in common so far are:



Episode Rewatching Thread wrote:
boom-moo.
illegalferret.
ericsprau.
merlinrules09.
dpebbleson.
TheCloser4eva.





Episodes Rewatched so far wrote:
Week 1. 1x01 The Dragon's Call (boom-moo).
Week 2. 1x11 The Labyrinth of Gedref (illegalferret).
Week 3. 1x09 Excalibur (dpebbleson).
Week 4. 1x10 The Moment of Truth (ericsprau).
Week 5. 2X10 Sweet Dreams (TheCloser4eva).
Week 6. 1x13 Le Morte D'Arthur (boom-moo) .
Week 7. 2x07 The Curse of Cornelius Sigan (ericsprau). .
Week 8. 1x04 The Poisoned Chalice (illegalferret). .
Week 9. 2x08 The Sins of the Father (dpebbleson). .
Week 10. 1x08 The Beginning of the End (boom-moo).
Week 11. 1x12 To Kill the King (illegalferret).
Week 12. 2x09 The Lady of the Lake (ericsprau).
Week 13. 1X06 A Remedy to Cure All Ills (dpebbleson).
Week 14. 2x03 The Nightmare Begins (merlinrules09).
Week 15. 1x07 The Gates of Avalon (TheCloser4eva).
Week 16. 2x02 The Once and Future Queen (boom-moo),
Week 17 2x12 The Fires of Idirsholas (ericsprau)
Week 18 2x07 The Witchfinder (illegalferret)





Rules are as follows:

1. We got started on the first Saturday of 2010 and a new thread with a new episode choice will be open every Saturday. We are following the order in the list above to open threads and we are selecting the episodes in a random order, so all 26 episodes of both series are up to be picked anytime.

2. Everyone should copy and paste the information in this entry (Introduction and Rules) when opening a new thread. Make sure to add the episode of your choice in the list above. Keeping track of the turns and our progress will be useful when we have rewatched a bunch of episodes already and having the rules at hand will be useful for those who join us half way through.

3. Agreed that we all sometimes just don't have the time or the inclination to leave comments, we'd like to make clear that it's not compulsory to rewatch and/or comment on every single episode.

4. Anyone is most welcome to join at any time. The Moderator (boom-moo) will make sure to add new members to the list so they have their chance to choose an episode.

5. If you don't own the DVDs or the episodes, don't let that stop you from joining. Feel free to pm boom-moo so she can give you a link to a site where to watch them online

6. Should anyone have any doubt, do not hesitate to pm boom-mo.



This week, we are rewatching Season 1 Episode 02

Valiant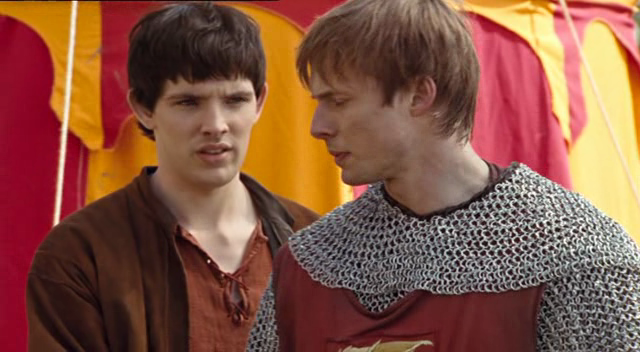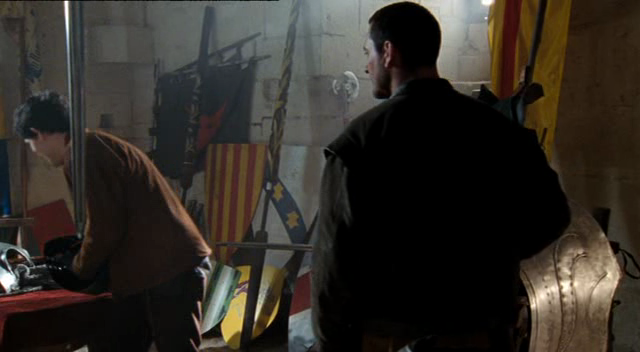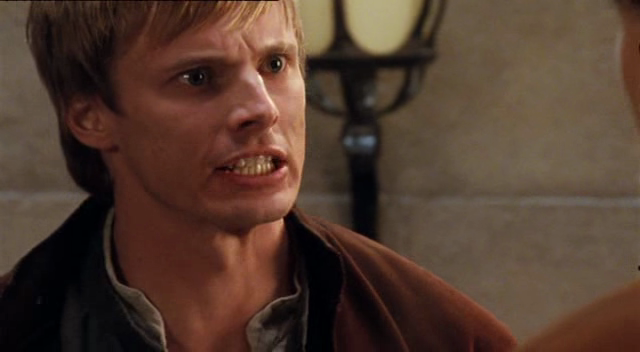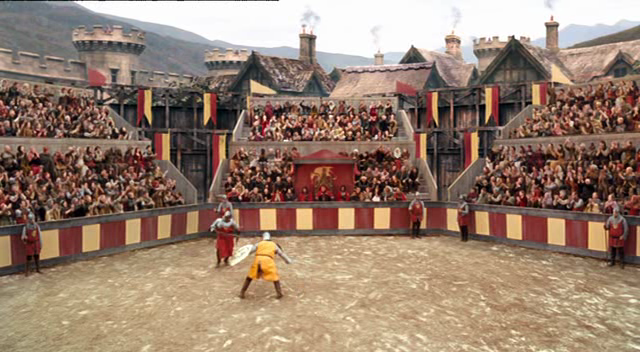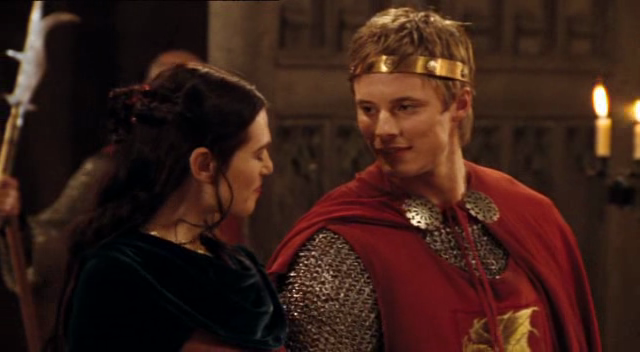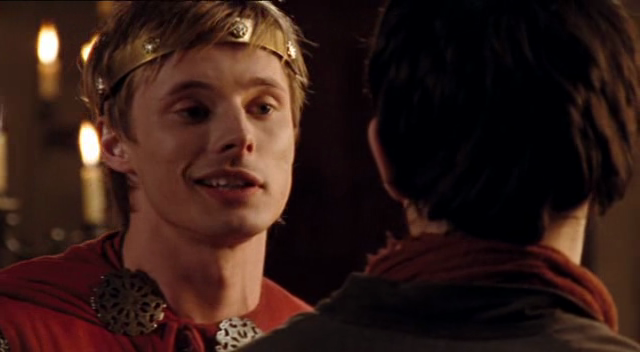 (Disclaimer: No copyright infringement intended when posting these pictures. Merlin is property of BBC and Shine Ltd.)
Here it goes, my summary for this episode. It isn't exactly my favourite, but hey, there aren't many left. If I had to choose what made sense with my previous choices, I would have chosen the previous choice, done by Sarah. But now I tried to choose something at the very beginning so as we could see how much the friendship between Arthur and Merlin evolved over the episodes.
1) From loathing to true friendship
2) From mistrust to distrust
Just a few, you name the others. In fact, that's what I am asking from you, fellow 'forumers', to note what has changed in the friendship between Arthur and Merlin, from the smallest to the largest things. This is not obligatory, of course
Just a matter of free will and a little time
The meeting between Merlin and the Dragon - the first one, I guess. Much has changed since then as well. Bear in mind Kilgarrah's grand plan was in production since day one of their meeting, so it's interesting to see how the Dragon started all the manipulation.
Also, in this episode we had one of those interactions between Arthur and Morgana, which later on disappeared.
And while I don't like the episode as much as I like some other, I must note it has some sort of medieval atmosphere together with a specific music that is used for the depiction of the period in films and other series. We had another tournament in Season 2, but here it was done more seriously sort-of. We could also argue how much Arthur's swordmanship developed ever since.
Once again, after the overture in 'The Dragon's Call', this is really in many ways the first episode, in which the development of the characters and their mutual relationships starts. By the time we got to the last episode of season 2 (which I suggested be re-watched the last), a lot changed.
And if that change feels natural then the writers+cast were successful. I could say they were. All in all, things weren't so rushed from these first moments to those last we are struggling to get through our re-watches. I can think of only one relationship that was rushed, but that belongs to another thread, and a lot of discussion has been about that.
And that would be that!
Enjoy!