rules of the game are pretty simple. i'm sure many of you have participated in blog caption games before.
1) post own caption of the picfrom thepost above
2) 2 quote maximum per person.
3) anyone can post any TOS pic they wish. ONLY TOSRELATEDPICSALLOWED!
4) let 4 captions pass before posting a new pic.
let's begin shall we?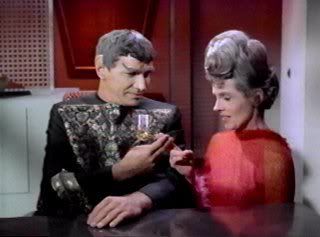 Sarek: Amanda, if it wasn't for the boy, we wouldn't be crunk in space right now!