This should be good...

For obvious reasons, I didn't include John Cena, Bobby Lashley and Dave Batista.

We have C.M. Punk:



The Legend Killer, Randy Orton:



The Silver-tongued pugilist, Elijah Burke:



The Masterpiece, Chris Masters:



The Rainbow haired warrior, Jeff Hardy: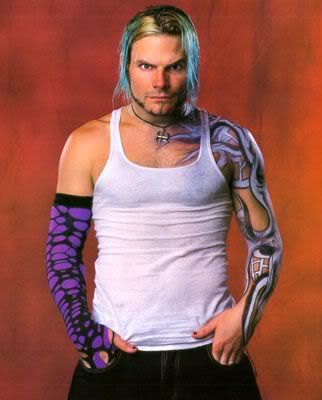 For me, it's a toss up between CM Punk and Elijah Burke. Every week they're hyped up as something great, but when I watch their matches nothing spectacular happens. I have yet to be blown away by either. Nunzio and Stevie Richards put on better matches than those two. The Elijah Express doesn't blow me away and the G.T.S. doesn't make me sit up in my seat.