Elimination Chamber was a huge night for the TWF. The Kreater proved that he wasn't a one hit wonder by taking the world title and securing the Wrestlemania main event for the second time. The Ortonism dream team fulfilled their promise of taking the tag team championship, JLe reclaimed the US title, while Twist Of Fate declared the end of his career. What's going to happen on the grandest stage of them all; WRESTLEMANIA 29?
TV.com World Championship: The Kreater (c) vs JandSman vs Spideynerd3
Once In A Lifetime: Randyspeeps vs Deadnight-Majin
Pure Chaos: Crulex1369 vs CPman
Back From Retirement: Hurricane1123 vs SonicRenegade
TWF & WOTU Undisputed Tag Team Championship: TWF champions Frieza & SkinsFan vs WOTU champions Spideynerd & CPman
United States Championship: JLe (c) vs Dude
TWF vs WOTU: TWF's Slick & EFC vs WOTU's ? &?
Secret Prize Triple Threat:Ballin vs GoldenAgeNick vs Gamerguy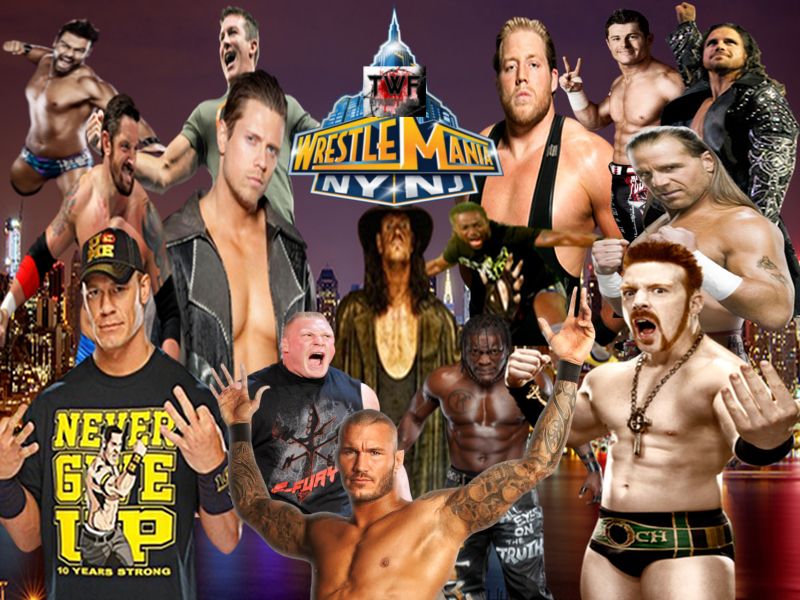 HALL OF FAME ANNOUNCEMENT FROM GM JANDSMAN
And with this time of the year comes the Hall of Fame, we already know one man who will be inducted into this year's class,
Crulex
A former Light Heavyweight Champion, a former United States Champion, and a record, five time TWF/GWF Champion. One of the most respected round tablers of all time, and more then deserving of this honor.
But with each year, there are two inductees of the Round Table hall of fame, and this year there are five nominee's which you all get to vote for to decide who gets to be inducted into the prestigues hall of fame. The Nominees are as follows
Spideynerd
Gamewiz
Telvisnostic
Qfrodri
Please send me (JandSman) your votes for who you would like to see be the second inductee into the Class of 2013 Round Table Hall of Fame. The deadline is March 15th.
Edited on 04/03/2013 3:32pm
Edited 11 total times.