Seeing as everyonehere is into Yu Yu Hakusho, you'd definitely love Essence of Chaos.
Seeing as it's nearingan important updateI thought it'd be a great time to begin promoting.
The game is obviously free and will be compatible with BYOND version 3.5 (for those familiar with BYOND and it's newest update that is currently beta) seeing as I don't plan to upgrade until I have no other choice.
The game will feature 3 human types which include Spirit Detective (Yusuke type), Spiritually Aware (Kuwabara type), Territorial Psychic, and the newest addition Spirit Psychic (Genkai type).
Naturally there will also be several demon types as well as seen in the anime. So far we have 6 demon types which will definitely increase over time as we intend to definitely add updates after we begin running the game. The demon types include Fire Apparition (Hiei type), Ice Apparition (Touya type), Plant Manipulator (Kurama type), Quest Type (Karasu type), and Wind Manipulator (Jin type).
Each race will have a stat boostingtransformation (some will even have 2) and techniques exclusive to their race and type taken straight from the anime itself. Such attacks like the popular Spirit Gun, Spirit Sword, Dragon of the Darkness Flame,
Death Tree, and other attacks from the anime will definitely be in.
Here's a bit of a preview of what the techniques will look like:
Fully controllable Dragon of the Darkness Flame
Player using the Death Tree to attack another player using the Fist of the Mortal Flame
Player firing the Spirit Gun toward someone using the Spirit Reflection Barrier while another player barrages an enemy with many of Karasu's Quest Type bomb techniques.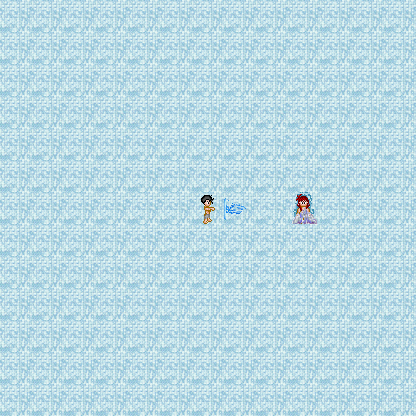 An Ice Apparition using Touya's Absorbing Ice technique after freezing the terrain with Climate Control and firing Shards of Winter for the kill.If you're interested in playing but not familiar with BYOND, feel free to visit the
Essence of Chaos
's
How To Download
section and follow the steps provided. Hope you guys enjoy. Later.
Edited on 10/24/2007 7:11pm